Jul 09

MAINTAINING THE CONSTRUCTION EQUIPMENT YOU HAVE
Establishing a regular maintenance schedule for your heavy construction equipment is a simple way of protecting your investment and avoiding costly breakdowns. By developing and enacting a preventative maintenance routine, you can not only extend the life of your equipment, but also save time and money.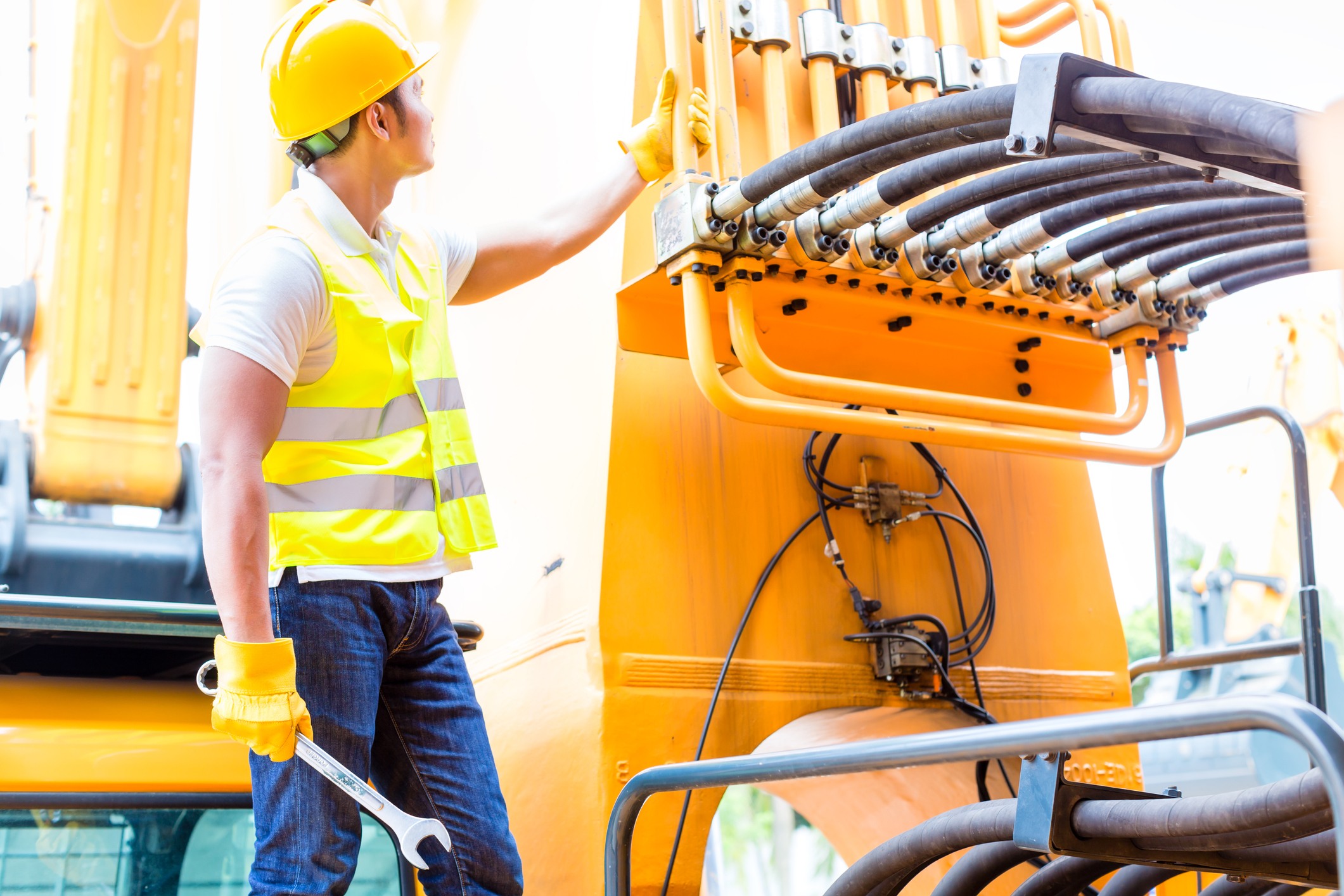 Select the Appropriate Machine & Partnering
It is difficult for workers to accomplish all things in a project and so there comes the need for machines - particularly the construction equipment (machinery) that is widely used nowadays almost everywhere in the world. There is nothing more important than selecting the appropriate machine for each job. Before you bring any equipment to the job site, it's crucial to do some research and find out what kind of terrain you'll be working with, and what kind of equipment is prepared to take the stress that will inevitably be placed upon it.
Just as you need to choose the appropriate equipment for the job, you need to make sure your machine has the proper attachments in place for any task you might need it to perform. Attachments that are too big, too small, or simply not correct for the job are going to add unnecessary wear and tear to your machine, or unnecessary hours to the job.
Perform Regular Maintenance
The first step in properly caring for your equipment—and perhaps the most important step—is establishing a regular routine for inspecting and maintaining equipment. Scheduling frequent cleaning of the equipment helps maintenance personnel keep track of the condition of different items much better. Additionally, this process contributes to the appearance of heavy equipment at work sites.
Record Fluid Levels
Documenting periodic refills enable maintenance personnel to detect potential operational problems at an early point.
Perform Regular Lubrication
Just as automobile engines benefit from regular greasing and oiling, engines and motors in equipment used for heavy construction projects usually also require periodic maintenance. Following manufacturer guidelines in this area helps to preserve the equipment and will extend their lifetime. Maintaining documentation detailing maintenance issues is critical to keeping heavy construction equipment up and running.
Limit Excess Idling Time
If you reduce excessive travel time on the job site or between job sites, as well as decrease the amount of idling that can occur during loading and unloading, you can increase the fuel efficiency of your machine. Both practices are key in extending the life of your equipment.
Storing Your Equipment
Making sure that your heavy construction equipment is stored in a secure, dry location in order to protect it from the elements. By properly storing your equipment, you will reduce the risk of rust, corrosion, and other degradation.
Provide Operators with Adequate Training
A final piece of the maintenance puzzle involves a properly trained operator who can make a significant difference in the longevity of a particular machine. A well-trained operator will cause less wear on equipment, as he or she will understand the machine's capabilities and limitations while also picking up on any maintenance issues immediately
-
Setting up a maintenance schedule for your heavy construction equipment is a smart way to start extending the life of your machinery and prevent costly delays on your job sites. By following these tips, a contractor can establish a solid plan for preventative maintenance and increase the productivity and efficiency of machinery.
-
CONTACT US HERE OR CALL 206-588-2272
-