Nov 21

TRANSCUBE - FEATURES
FUEL STORAGE - TRANSPORTABLE
TRANSCUBE GLOBAL
The TransCube Global is a line of transportable, environmentally friendly double-walled fuel storage tanks that offer an efficient solution for onsite fueling and auxiliary fuel supply.
With its fully transportable design and ability to fuel up to three pieces of equipment simultaneously, a TransCube will save you time and can double or triple the run times of your equipment.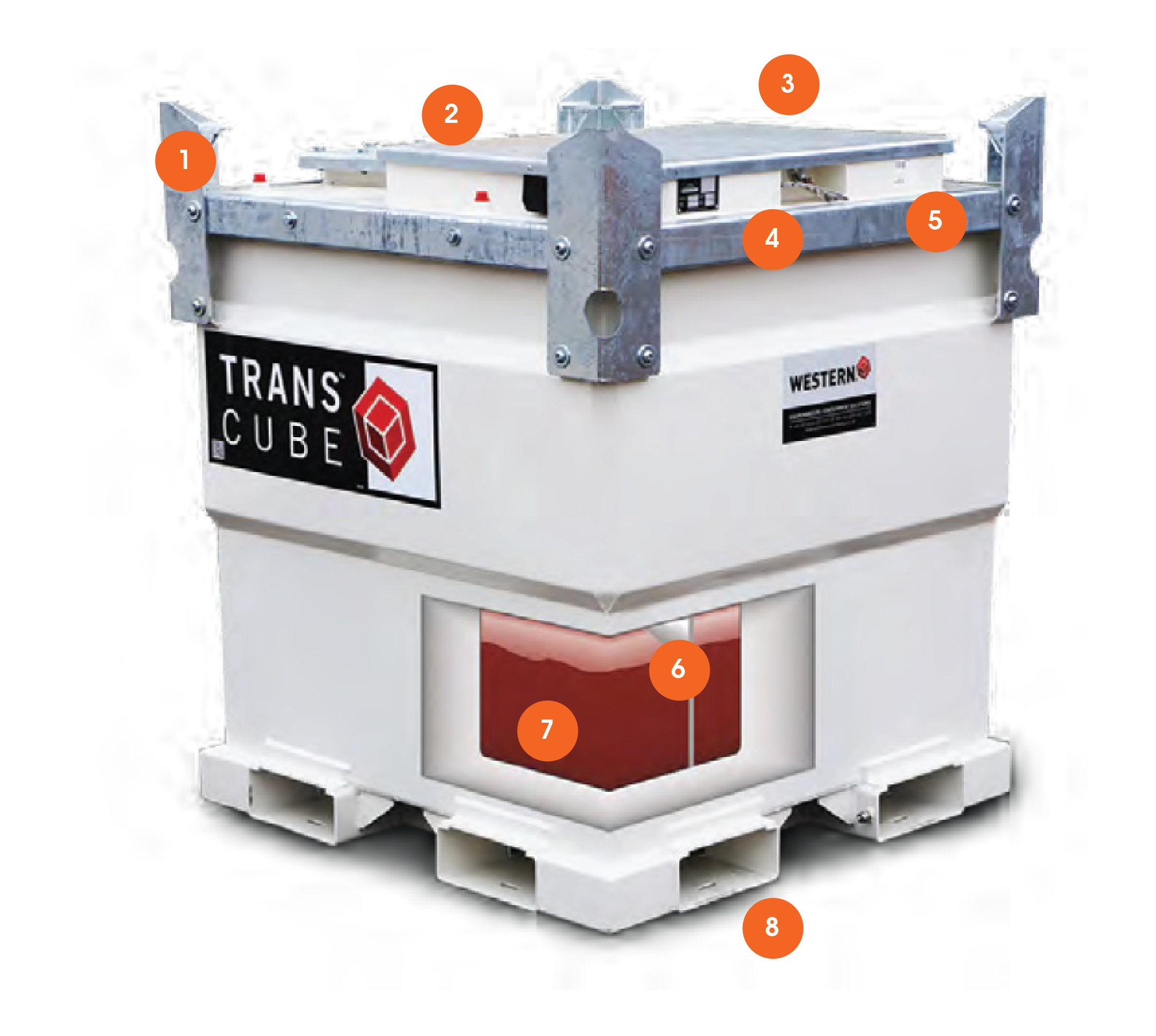 1. LIFTABLE CORNER BRACKETS
Liftable by crane and easily stackable: 2 high full and 3 high empty.
2. ACCESS MANWAY
Allow access to inner tank for easy routine maintenance and ispection.
3. LOCKABLE EQUIPMENT CABINET
Equipment and parts are secure and spills are contained. Secure hose access enables fueling while cabinet is locked.
4. REMOVABLE INNER TANK
For routine cleaning maintence and inspection.
5. GALVANIZED FRAME
Reliable and secure structure with added protection from bumps, scrathes and dings.
6. INTERNAL BAFFLES
Designed to maximize stability when handling the tank full of fuel.
7. DOUBLE WALLED, 110% CONTAINMENT
Built-in, weather proof secondary contaonment eliminates the need for pans or basins
8. FOUR-WAY FORKLIFT POCKETS
Quick and easy maneuvering and mobility.